On 3 July 2023 Prof. Dr. Arno Scharl from webLyzard technology, an AI-CENTIVE's project partner, conducted a workshop in which he presented how to combine data science with visualisation methods to provide professionals with relevant insights about facts, data, and numbers necessary for a more efficient decision-making.
webLyzard technology developed two dashboards, lite and professional, which track and visualise emerging stories across multiple context dimensions such as source, region, and language. Thanks to specialised algorithms, data is collected and presented in a clean and customised way, so users can concentrate on the most relevant results.
The lite version is a simple yet powerful content exploration tool. It helps analyse the public debate across news and social media channels in real-time or track the latest articles published on the websites of companies, non-profit organisations, and government institutions.
The professional version offers full customisation and advanced analytics. It forecasts future topics and identifies opinion leaders. Impact metrics reflect the impact of these opinion leaders, while emotion detection algorithms shed light on how stakeholders perceive the organisation's activities in a given context.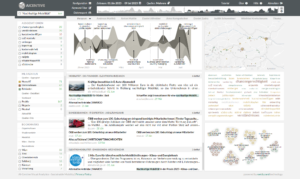 Professional dashboard
With webLyzard's technology leadership, AI-CENTIVE project is provided with a distributed server architecture and language resource repository of more than 2 billion documents. webLyzard Technology hosts the infrastructure of AI-CENTIVE und provides the required REST APIs to upload and access data, and to enrich it with multidimensional context information. On its YouTube channel, users can watch short videos explaining both lite and professional dashboards and get familiar with webLyzard technology.
About webLyzard Technology:

webLyzard technology is an Austrian deep tech SME founded in 2008 with a focus on Web intelligence and visual analytics research. The unique capabilities of its big data platform are based on a strong R&D track record (Horizon 2020, FP7, Google DNI, FFG) and extensive expertise in the fields of knowledge extraction and visualisation, human-computer interaction, and the integration of geospatial and semantic Web technologies. The webLyzard platform enables a wide range of use cases including data-driven brand communication and success metrics, news data value chains and semantic search for corporate publishing.
Clients of webLyzard include large international organisations such as NOAA, the National Oceanic and Atmospheric Administration (U.S. Department of Commerce), and the United Nations Environment Programme. Together with our strategic partner Ketchum Publico, we focus on data-driven communication and services for major consumer brands. Close ties also exist to important players in the news media industry, e.g. ProSiebenSat.1 PULS 4 and Rundfunk Berlin-Brandenburg (RBB), with whom we work together in the Google DNI Project SONAR and the Horizon 2020 Project ReTV, respectively.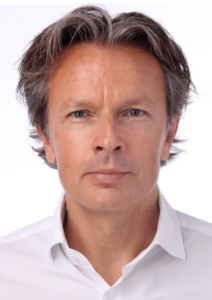 Prof Dr Arno Scharl is the Managing Partner of webLyzard technology, who also heads the Department of New Media Technology at MODUL University Vienna. Prior to his current appointments, he held professorships at the University of Western Australia and Graz University of Technology, and was a Visiting Fellow at the University of California at Berkeley. He completed his doctoral research and habilitation at the Vienna University of Economics and Business. Additionally, he holds a PhD and MSc from the University of Vienna, Department of Sports Physiology.